The Cowshed
Northumberland
The Cowshed was featured in The Saturday Times in a full-page feature on the best holiday lets for those with mobility issues.

Style and sustainability await at this bolt hole that's part of a 1,000-acre, river-speckled North Pennines estate. Eco-friendly points are scored by its biomass wood-chip boiler – used for underfloor heating – and wind turbine. The ground floor, where two of the three bedrooms are found (one with a disabled-access bathroom), has wide corridors and ample space. Near by is Alston, England's highest market town.
The Barn & The Cowshed where featured in the Travel section of Living North's feature on Fabulous Pads with Bags of Room.
The Barn and The Cowshed
Sleeps: 14

The house: A seven bedroom, beautifully-restored and converted barn tucked away in the North Pennines. Accommodating up to 14 guests in seven en-suite bedrooms, across two interconnecting units, it's the perfect open plan spot for a social gathering, whether you're unwinding by the wood-burning stove or admiring the uninterrupted views across the fell side from the south-facing terrace.
Our highlight: The 1000 acres of rolling countryside in an Area of Outstanding Natural Beauty right on your doorstep.
Party-perk: Entertaining at The Barn and The Cowshed is no problem, their 14 seat dining table with sliding French doors onto the terrace was simply made for dinner parties.
Something a little English from @the_clifton_joel's adventures in #Northumberland - he's here with his hosts from @williamstonbarns base when he wasn't camping or wild swimming as he cycled along Hadrian's Wall
At 11pm in the black of a wet and windy night, I arrived at the Cowshed and, walking in, found all my pain and exhaustion immediately forgotten. The renovated, three bedrooms, 400 year old feels like a haven centred around a cosy living room where an ancient map of the region……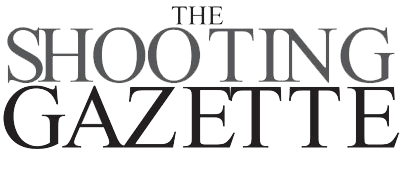 Williamston Barns. Northumberland.
An award winning conversion.
When it comes to sporting stays the ideal accommodation doesn't always need to have a saloon bar downstairs to tick the boxes. For proof, take a look at Williamston Barns. Owners Neville Gill and Viv Gill have turned a set of stone barns on their secluded 1000-acre Northumbrian estate into remarkable accommodation capable of catering for parties up to 14 people.
The Sunday Times
Northumberland
Sleeps 14
Make this Christmas the most authentic yet by celebrating in the Cowshed. Together with the adjoining barn, this cosy conversion, in 1000 acres of north Pennine sheep country at Slaggyford, just north of Alston, has seven ensuite bedrooms, two posh kitchens, woodbruning stoves, underfloor heating and fabulous Boxing Day walks just outside the back door.